About Writin' Wombats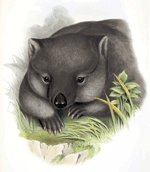 The Writin' Wombats came together in Spring 2007 with the First Chapters novel contest at Gather. New Wombats have joined, some have moved on to other pursuits, but we still gather to talk about writing and publishing and our lives.
We're writers, both published and pre-published, students, parents and a myriad of other things. We like to talk writing, and we're enthusiastic about seeing each other published and producing quality works.
We're glad to have you with us.